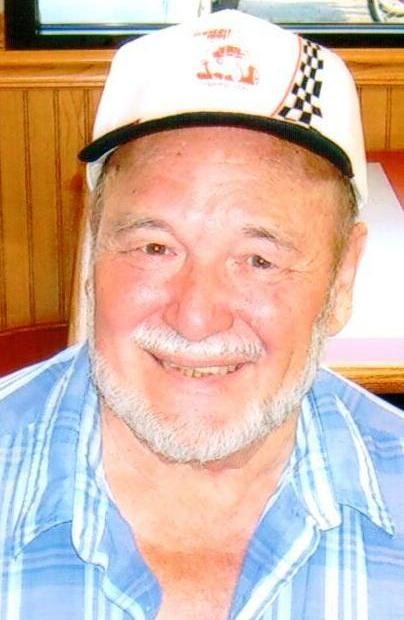 In Memory of
Richard A. Wiseman
1928 - 2018
Obituary of Richard Wiseman
Richard A. Wiseman, 89, of Blue Island, passed from this life Wednesday, May 17, 2018. He was the beloved husband of the late Margaret Warpinski. Richard is the loving father of Sandra (Ramon) Vazquez, Jacqueline (Harold) Stege, Theodore (Victoria) Warpinski, the late Nancy Brabec (Ted Brabec) and Denise Hill. He is the devoted grandfather of eleven, cherished great grandfather of twelve and the proud great great grandfather four. Richard is the dear brother of Mary Ann Baranowski.
Richard was the former owner and operator Poly Clean, 10400 S. Kedzie, Chicago for twenty-one years. He also formerly owned Gulf Gas Station and Ryan Gas Station in Blue Island and Candies Diner. Richard was a member of IVOC (Illinois Valley Oldsmobile Chapter) and the proud owner of a 1903 Olds.
Richard was an active citizen of the City of Blue Island. He enjoyed people and children, often devoting his time as "Santa Claus" and the "Easter Bunny", he also would decorate his fence with "Cup Wishes" that many neighbors would look forward to reading . Richard participated in many parades throughout the suburbs and the City of Chicago, sharing his various cars for all to enjoy.
Visitation for Richard will be held Tuesday, May 22, 2018 from 3:00 pm until 9:00 pm. Funeral services will be conducted Wednesday, 10:30 am at the Krueger Funeral Home, 13050 S. Greenwood Ave., Blue Island. Interment will take place at Holy Sepulchre Cemetery in Alsip.
If you would like to contribute in Richard's memory, please direct memorial donations to www.salvationarmy.org
Share Your Memory of
Richard