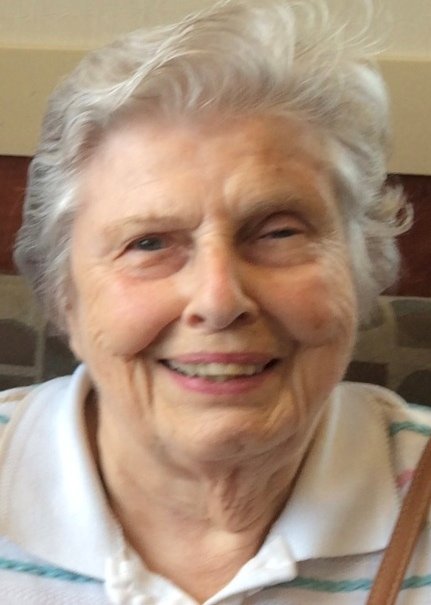 Obituary of Dorothy Katherine Hoefle
Dorothy K. Hoefle, formerly of Beverly and Worth, passed from this life on Monday, December 24, 2018 at Sunrise Senior Living in Palos Park. She was 94 years old. Dorothy was preceded in death by her parents, Louis and Ida nee Zwicker and her brother, Richard L. Hoefle. She is survived her nephew, Richard H. (Joyce) Hoefle and her great nephew Richard A. Hoefle.
Funeral services for Dorothy will be held Saturday, December 29th, at 9:30 am at Krueger Funeral Home, 13050 S. Greenwood Avenue in Blue Island. Interment will take place in Cedar Park Cemetery.
In lieu of flowers, memorial donations to Ev. Community Church, 2237 W. 120th St., Blue Island greatly appreciated.