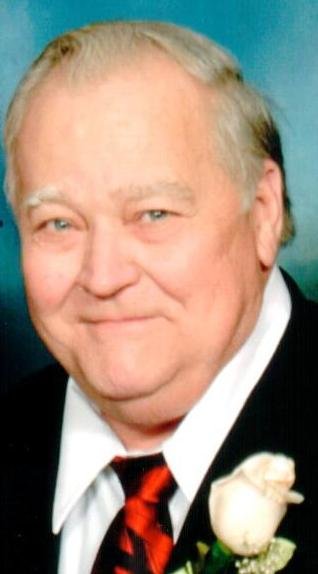 In Memory of
John A. Roulo
1939 - 2018
Obituary of John Roulo
John A. Roulo, 79, died November 25, 2018 at the Hines VA Hospital in Maywood after battling many health challenges over the last few years. His visitation will be held from 3 p.m. through 8 p.m. on Wednesday, November 28th at Krueger Funeral Home, Blue Island, Illinois. Final respects will begin at 9:30 a.m. at Krueger Funeral Home on Thursday, November 29th, followed by Holy Mass at 11:00 am at St. Christina's Church, Chicago, Illinois and internment at St. Benedict's Cemetery, Crestwood, Illinois. Father Leonard Dubi, a longtime friend of the family, will be officiating.
John was born on October 31, 1939 to Leo and Everette Roulo (nee Desmarais). He was the eighth of ten children, five boys and five girls. John went to St. Christina's school as a youth and then on to Mendel Catholic High School. After high school he joined the army and was part of the military police serving in Korea. John met the love of his life, Margaret (Peggy) Roulo (nee Presnak), after returning from his military service. John and Peggy married and settled in Dolton, Illinois where they raised their four children, Kathy (Scott, deceased) Boord, John Roulo, Robert (Roseann) Roulo and Sharon Roulo. John was devoted to his grandchildren Christopher (Gabrielle), Abbigail, Nathaniel and Sarah and great grandson, Eric.
John was happiest spending time with his family – whether it was simple visits for a cookout or family trips to Disneyworld or the upper peninsula of Michigan where he had made many visits starting as a child, he passed his love of the area on to his children and grandchildren – he found joy with the family he built with Peggy. John also enjoyed watching stock car racing, having been involved in the industry for many years with his brothers. John was a strong and positive influence in the lives of his children and grandchildren. Together with Peggy, he created a close knit family bond that is cherished.
John was the dear brother of Joan Stubenrauch, Robert (Shirley) Roulo, Elizabeth (Paul) Daugirda, Patricia (Robert) Szekely, Jerome (Diane) Roulo, Loretta (Thomas) Sharkey, David (Edith) Roulo, Thomas (Jerrie) Roulo and Mary (Sigmund) Rouleau. John was preceded in death by his parents Leo and Everette; siblings Jerome, Loretta, Patricia, David, Thomas and Mary; in-laws Shirley, Diane, Robert and Sigmund. John was the devoted son-in-law of Andrew and Rita Presnak, who also precede him in death.
Share Your Memory of
John