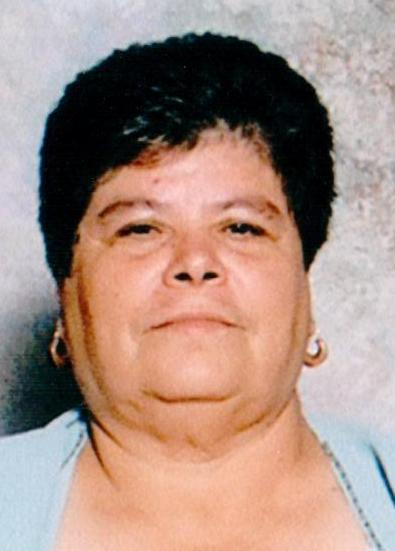 Obituary of Angela Villanueva
Angela Villanueva Perez, 73, of Blue Island. She is the beloved wife of Juan Villanueva. Angela is the loving mother of Amalia (Antonio) Rangel, the late Benjamin Villanueva, Juan (Minerva) Villanueva, Angelina (Ramon) Rangel, Jose Luis (Guadalupe) Villanueva and the late Hector (Evangelina) Villanueva. She is the cherished grandmother of Leticia Rangel, Adriana Rangel, Antonio Rangel, Maricela Rangel, Leonel Villanueva, Benjamin Villanueva, Juan Villanueva, Lee Montemayor, Angela Villanueva, Priscilla Villanueva, Elisa Villanueva, Benjamin Villanueva, Ramon Rangel, Daniela Rangel, Fabian Rangel, Benji Villanueva, Fabiola Villanueva, Jose Villanueva, Hector Villanueva, Emily Villanueva and Paloma Villanueva and the proud great grandmother of thirteen. Angela is the dear sister of Ruben Perez, the late Alberto Perez, Maria Perez, Carlos Perez, Magdalena Perez, Rafael Perez and Juan Perez.
Visitation for Angela will be held Tuesday, June 20, 2017 from 3:00 pm until 9:00 pm. Chapel prayers will begin Wednesday at 9:00 am at the Krueger Funeral Home, 13050 S. Greenwood Ave., Blue Island, then to St. Donatus Church, 1939 Union St., Blue Island, for mass at 10:00 am. Interment will take place at St. Casimir Cemetery, Chicago.