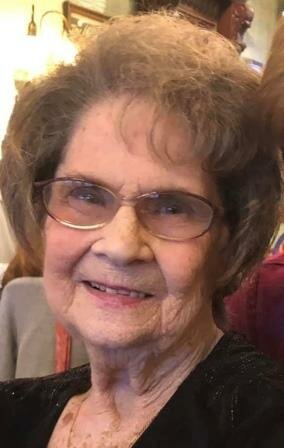 Obituary of Renda A. Gurgel
Renda A. Gurgel nee Drake, 83, of Blue Island, passed from this life August 15, 2023.
Renda is the loving mother of Tina K. (Christopher) Brettman and the cherished nana of Michael C. Brettman, Nicole M. Brettman and Joseph P. Brettman. She was the former spouse of the late Thomas J. Gurgel, BIPD and the fond sister- in- law of Donald (the late Sharon) Gurgel. The family would like to express their gratitude for the special care provided by Nancy Brettman and Jacob Brettman. Renda leaves numerous family members and friends to cherish her memory.
Renda was born September 7, 1939 in French Lick, Indiana to the late Vessie E. nee Campbell and Vernon C. Drake. Renda was a Blue Island resident since 1965. She formerly served her community as Vice President of School District 130 P.T.A., Election Judge for thirty years and member of the Blue Island Regular Democratic Club. Renda was a loved member of Circle C Campground of Rensselaer, Indiana and a former member of the Blue Island Eagles. She made many friends at the VFW and the American Legion. Renda also enjoyed spending time gardening, landscaping and camping.
A memorial visitation for Renda will be held Saturday, September 9, 2023 from 9:00 am until time of memorial service at 12:00 noon at the Krueger Funeral Home, 13050 S. Greenwood Ave., Blue Island. Entombment of cremains will follow the memorial service at St. Mary Cemetery in Evergreen Park.
In lieu of flowers, memorial donations may be directed to St. Jude Children's Research Hospital.
Share Your Memory of
Renda