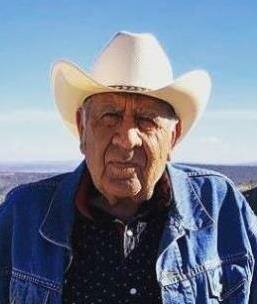 Obituary of Luis E Esparza, Sr.
Luis Esparza Sr. of Blue Island passed from this life Sunday, August 13, 2023 at the age of 82.
Luis is the beloved husband of Oralia nee Esparza. He is the loving father of Griselda (Marcos) Reyes, Ernesto Esparza, Janice Esparza, Luis Jr. (Alma Rosa) Esparza, and Annabelle Esparza. He is the devoted grandfather of Claudette Reyes, Elena Reyes, Marcos A. Reyes, Diego Esparza, Santanna Esparza, Emma Esparza, Sara Esparza, Cristal (Miguel) Martinez, Jose (Melissa) Castillo, Zervando Castillo, Aneliz Esparza, Luis M. Esparza, Angeline Esparza, Melinda Esparza, Joshua G., and Joaquin M. Luis is the cherished great grandfather of Nathan, Lucas, Michael, Catalina Rose, Genesis, Juliana, Zervando Jr., and Zayden. He is the dear brother of the late Alicia, Ofelia, Jesus, Bascilia, Jose Manuel, Horacio, Fransisco Javier, Maribel, Maria Ines, and Leonel. He leaves many other family members and friends to cherish his memory.
Luis was born July 5, 1941 in Estancia de Animas, Villa Gonzalez Ortega, Zacatecas. In Mexico he spent time farming on a ranch prior to moving to Blue Island. Luis was a retired union laborer working over 30 years for Continental Concrete Pipe. Luis was a devoted husband, father, and loved his grandchildren, great grandchildren, nieces, nephews and godchildren. He loved taking walks through downtown Chicago particularly on Michigan Avenue. His love of travel took him to many places around the world including Hawaii and Spain.
Visitation for Luis will be held Friday, August 18, 2023 from 3:00 pm to 8:00 pm. Chapel prayers will begin Saturday at 9:15 am, at the Krueger Funeral Home, 13050 S. Greenwood Ave., Blue Island, then to St. Benedict Church/St. Mary Magdalene Parish, 2339 York St., Blue Island, for mass at 10:00 am. Interment will take place at St. Casimir Cemetery,
Share Your Memory of
Luis