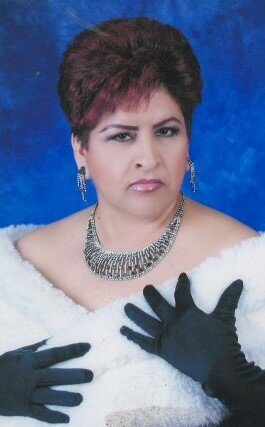 Obituary of Gabriela Diego Nunez
Gabriela Diego Nunez, 52, of Glenwood, passed from this life Thursday, June 22, 2023.
Gabriela is the beloved wife of Pedro Diego. She is the loving mother of Issamar (Alfredo), Pedro Jr., the late Cecilia and Maria. Gabriela is the cherished grandmother of Damarys, baby Diego and baby Jairo Diego.
Gabriela was born October 10, 1970 in Mexico to the late Augustin and Josefina Nunez. She was devoted to her family and enjoyed cooking delicious meals for them.
Visitation for Gabriela will be held Wednesday, June 29, 2023 from 3pm to 8pm. Chapel prayers will begin Thursday at 9:15 am at the Krueger Funeral Home, 13050 S. Greenwood Ave., Blue Island, then to St. Benedict Church/St. Mary Magdalene Parish for mass at 10:00 am. Interment will take place at St. Benedict Cemetery in Crestwood.