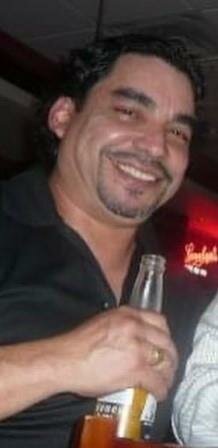 Obituary of Martin Ponce
Martin "Pony" Ponce, 57, of Alsip, passed from this life May 12, 2023.
Martin is the beloved father of Irvin Ponce, Luis (Chiquito) Ponce, Gabriela (Chaparra) Mondragon, Eva (Piri) Ponce and Josue Ponce. He is the loving grandfather of Alessi, Mia, Emileano, Elijah Levi. Martin is the dear brother of Alejandro, Martha, Celia, Soila, Sonia and the late Beto. He leaves many other family members and friends to cherish his memory.
Martin was born September 22, 1965 in Jalpa, Zacatecas, Mexico to the late Roberto Ponce and the late Eva Gutierrez. He was devoted to his family and loved spending time with them. Martin enjoyed soccer, cars and music, especially songs of the 60's and 70's era. He was an avid gardener and loved spending time growing beautiful flowers and vegetables.
Visitation for Martin will be held Saturday, May 20, 2023, from 3:00 pm to 8:00 pm at the Krueger Funeral Home, 13050 S. Greenwood Ave., Blue Island. Cremation will be private. A memorial mass will be celebrated Saturday, September 9, 2023 at St. Bendict Church/St. Mary Magdalene Parish, 2339 York St., Blue Island.
If you would like to contribute in Martin's memory, donations to the family would be greatly appreciated.
Share Your Memory of
Martin