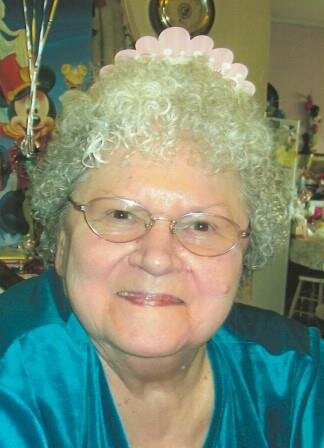 Obituary of Linda V. Lukis
Linda V. Lukis nee Luchene, 82, formerly of Blue Island, passed from this life May 6, 2023. She was the beloved wife of the late Jaime Alvarado, who passed away November 11, 1975. Linda is the loving mother of Veronica (Ted) Mendoza, Jaime Alvarado and the late Renee Alvarado. Linda is the cherished grandmother of Gerald Mendoza, Angela (Christopher) Bussema, Britani Alvarado (Fernando Vasquez), the late Jaime Alvarado Jr. and Hannah Alvarado and the proud great grandmother of Manuel Mendoza, Alena Mendoza and Gabriela Vasquez. She is the dear sister of Doreen (Gene) Wood, and the late LaVerne Luchene, Gerald Luchene, Lawrence (Mary Ann) Luchene, Wayne Luchene, Janet Cruz, Irvin Luchene, Donald Luchene and Ralph Luchene. Linda leaves many other family members and friends to cherish her memory.
Linda was formerly employed as a purchasing agent for Village Discount Store. She was an avid Chicago Sports Fan, including a diehard Bears Fan! Linda enjoyed spending time scrolling through Facebook. She also idolized the Disney character Peter Pan.
Visitation for Linda will be held Wednesday, May 10, 2023 from 3:00 pm until 8:00 pm at Krueger Funeral Home, 13050 S. Greenwood Ave., Blue Island. Funeral services will be conducted Thursday at First Ev. Lutheran Church, Grove & Ann Sts., Blue Island. Linda will lie in repose from 9:00 am until the time of service at 10:00 am. Interment will take place at First Ev. Lutheran Cemetery in Alsip.
In lieu of flowers, memorial donations may be directed to First Ev. Lutheran Church.