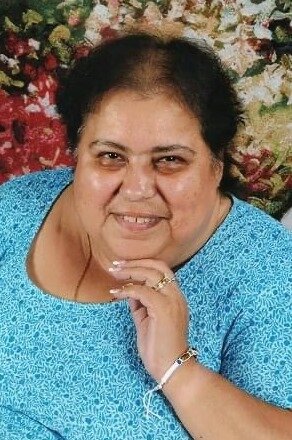 Obituary of Juanita D. Perez
Juanita D. Perez, 65, of Blue Island, passed from this life Sunday, February 26, 2023.
Juanita is the beloved wife of Miguel Perez. She is the cherished mother of Danny Perez and Vickie Perez. Juanita is the loving sister of Martha, Tina, Irene, Tony, Trina and the late Maria Elena, Carol, Jimmy and Mary and the dear aunt of many. She leaves numerous other family members and friends to cherish her memory.
Juanita was born November 14, 1957 in Racine, Wisconsin. She was a hard working, caring woman who loved her family and friends. Juanita will be remembered for her generous nature, giving her time and energy to her family and the community. She was employed by Party Cookies/ Parco Foods for over twenty seven years and Pronger Smith Clinic for over five years.
Visitation for Juanita will be held Saturday, March 4, 2023 from 3:00 pm to 8:00 pm, funeral services will be held at 6:00 pm at Krueger Funeral Home, 13050 S. Greenwood Ave., Blue Island. Cremation will be private.