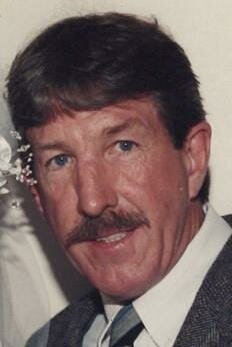 Obituary of Thomas A. Mangrum
Thomas A. Mangrum, 80, of Blue Island, passed from this life Saturday, February 11, 2023.
Thomas was the beloved husband of the late Valerie J. Garite. He is the loving father of Sherry (Cudberto) Esparza, Joseph Skidmore and Ernie (Shelley) Skidmore. Thomas is the proud grandfather of Alex, Anaryka and Manuel. He is the cherished brother of Susan M. Mangrum, Carol L. Mangrum, Barbara J. Mangrum, Patricia A. Schuessler and the late Frederick A. Schuessler, David L. Schuessler, James Mangrum and MaryAnne Mangrum. Thomas is the dear cousin of William Sumpter Yeaman Jr. and uncle of many nieces and nephews. He leaves many other family members and friends to cherish his memory.
Thomas proudly served his country as a United States Air Force veteran during the Vietnam War. He was a retired roofer. Thomas enjoyed watching sports and was a dedicated Cubs fan. Above all he loved nothing more than spending time with his family and friends.
Visitation for Thomas will be held Friday, February 17, 2023 from 4:00 pm to 8:00 pm. Funeral services will be conducted Saturday, at 10:00 am at the Krueger Funeral Home, 13050 S. Greenwood Ave., Blue Island. Interment will be held privately at Abraham Lincoln National VA Cemetery.
Share Your Memory of
Thomas