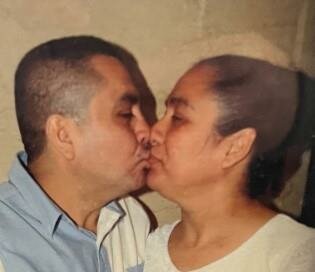 Obituary of Isidro Hernandez Lopez
Salmo 116:15
Estima es a los ojos de Jehova, la muerte de sus santos.
Isidro Hernandez Lopez, 54, of Blue Island, passed from this life Sunday, January 8, 2023.
Isidro is the loving husband and faithful companion of Marisol nee Hernandez. They have been united in marriage for more than thirty-five years. He is the beloved father of three and proud great grandfather of three. Isidro is the cherished son of Lucina Lopez and the late Loreto Hernandez. He is the dear brother of five.
Isidro will be remembered as a faithful husband, loving father and a man devoted to God. He was a member of the World Wide Missionary Movement of Blue Island, where he was an inspiration and great blessing to his fellow members.
Visitation for Isidro will be held Tuesday, January 10, 2023, from 3:00 pm until 8:00 pm, funeral services will be held at 6:00 pm at the Krueger Funeral Home, 13050 S. Greenwood Ave., Blue Island. Cremation will be private.
If you would like to contribute in Isidro's memory, donations to the family would be greatly appreciated.
Share Your Memory of
Isidro