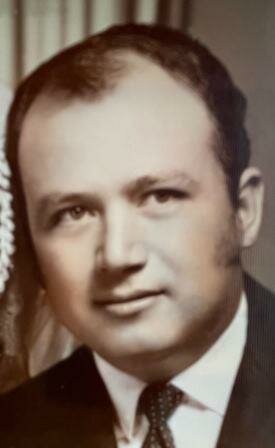 Obituary of Braulio Esparza
Braulio Esparza, 78, of Blue Island, passed from this life December 1, 2022.
Braulio is the beloved husband of Maria Enriqueta Frausto Esparza, the couple were united in marriage February 15, 1972. He is the loving father of Claudia (Manuel) Castillo, the late Rolando Esparza, the late Adalberto Esparza, Erubiel (Eva) Esparza, Braulio Esparza Jr., Ildegardo (Susana) Esparza and Sandro Esparza. Braulio is the proud and cherished grandfather of Jordan, Nereida, Austin, Ethan, Elias, Adan, Nathan and Bella. He is the dear brother of the late Isaura Esparza, the late Elisa Esparza, Sigifredo Esparza and Angel Esparza. Braulio leaves many other family members and friends to cherish his memory.
Braulio was born February 28, 1944 in Estancia de Animas, Zacatecas, Mexico to the late Jesus Esparza and the late Cristina Lopez. He was a devoted, faithful member of St. Benedict Parish where he served as a Eucharistic Minister. Braulio was also a fan of the Mexican Soccer League.
Visitation for Braulio will be held Monday, December 5, 2022 from 3:00 pm to 8:00 pm. Chapel prayers will begin Tuesday at 9:15 am at the Krueger Funeral Home, 13050 S. Greenwood Ave., Blue Island, then to St. Benedict Church (St. Mary Magdalene Parish) 2339 York St., Blue Island, for mass at 10:00 am. Interment will take place at St. Benedict Cemetery in Crestwood.
Share Your Memory of
Braulio