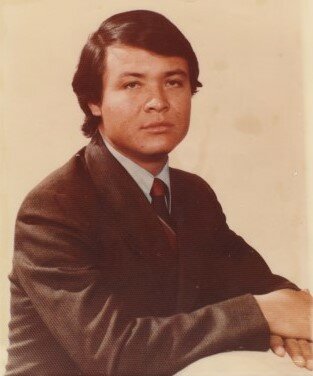 Obituary of Jorge Frausto Mercado
Jorge Frausto Mercado, 72, of Blue Island, passed from this life Tuesday, September 13, 2022 in Mexico.
Jorge was born February 15, 1950 in Zacareca, Mexico to the late Luis Frausto and the late Senaida Mercado. He was formerly employed by Kruase Construction and is a proud Union Laborer. Jorge was a faithful member of St. Mary Magdalene and St. Donatus parishes. He enjoyed spending time with his family and cooking meals for them. Jorge was very proud of both his home in Blue Island and also in Mexico. He was always working on improving his homes.
Jorge is the beloved husband of Esperanza Frausto, the couple were united in marriage on January 17, 1973. He is the loving father of Jorge Luis (Ana Laura) Frausto, Hugo (Caroline) Frausto and Melissa (Jorge A.) Mendez. Jorge is the devoted grandfather of Brandon, Isabel, Emma Charlotte, Gabriel, Alessandro M., Jorge Roman, Christian Diego and Evan Michael. He is the dear brother of the late Enriqueta, Raul, Isaias, Maria Luisa, Luis, Sandra, Hilda and Antonio. He leaves many other family members and friends to cherish his memory.
Visitation for Jorge will be held Friday, September 23, 2022 from 3:00 pm until 8:00 pm. Chapel prayers will begin Saturday at 9:15 am at the Krueger Funeral Home, 13050 S. Greenwood Ave., Blue Island then to St. Mary Magdalene Church (formerly St. Benedict Church) 2339 York St., Blue Island, for Mass at 10:00 am. Interment will take place at St. Benedict Cemetery, Crestwood.
Share Your Memory of
Jorge