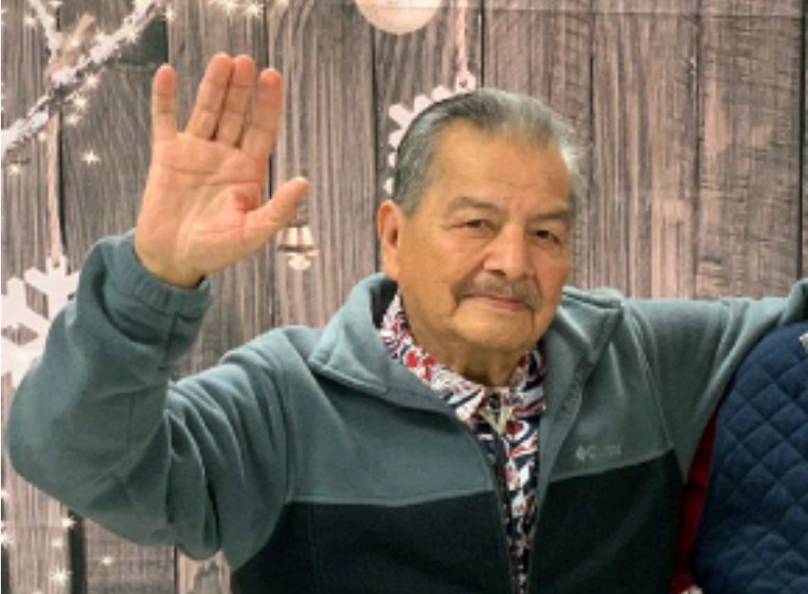 Obituary of Thomas J. Madrigal Sr.
Thomas Madrigal Sr., 93, of Blue Island, passed from this life Tuesday, June 28, 2022.
Thomas was born September 18, 1928 in Calumet Township to the late Frances nee Vargas and the late Raphael Madrigal. He was formerly employed by Pullman Standard and Libby McNeil. Tom had a deep desire for teaching his knowledge of baseball to many of the children in Blue Island. He coached Blue Island East Little League for more than forty years and instilled the fundamentals of the game to his players. Coach Madrigal stressed that winning was not important, it was sportsmanship that mattered. Tom followed his ballplayers throughout Pony League, Highschool and beyond ! Tom also volunteered at the local schools teaching English to the Spanish speaking children. He enjoyed relaxing while playing his guitar. Tom was a member of Blue Island Civil Defense and St. Donatus Mens Club.
Thomas was the long time love of the late Betty L. Thomas-Madrigal nee Grippando and the former husband of the late Socorro Madrigal Skirnick nee Lopez. He is the proud father of Robert (Margaret) Madrigal, Thomas Madrigal Jr., Kenneth (Deborah) Madrigal, Steven (Robin) Madrigal and James (Tracy) Madrigal. Thomas is the loving grandfather of Robert Madrigal Jr., Margaret McGreal (Dan), Matthew (Eileen), Daniel (Tiffany), Michael (Mandy Silva), Elise Misuraca (Scott), Melanie Madrigal (David), Christine Sawyer (Scott), Amy Moore (Derrick), Melissa Noakes (Garrett), Meredith Gonzales (Sammy), Morgan Rieck (Niels), James Jr. (Dana), Justin (Kristyn) and Emily Madrigal. He is the cherished great-grandfather of Liam, Owen, Evan and Finley Madrigal, Riley, Mia, Carlin and Brady McGreal, Emma Noakes, Julian and Lilyana Gonzales, the late Louis Joseph, Alex, Lucas and Jay Madrigal. Tom is the dear brother of Ray Madrigal and the late Jose Madrigal, the late Charlotte Sharf, the late Albert Madrigal, the late Sylvia Ruiz and the late Henry Madrigal. He leaves many other family members and friends to cherish his memory.
A very special thank you to his loving nephews, Michael (Grace) and John Jr. Ruiz, also to his loving friends Awilda Rodriguez and Francisca Montoya Ruiz.
Cremation will be private.
Share Your Memory of
Thomas