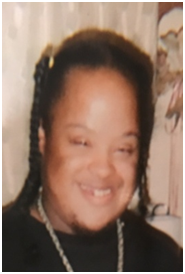 Obituary of Ledeveists "JJ" Devon Walls
"If we live, we live for the Lord; and if we die, we die for the Lord.
So, whether we live or die, we belong to the Lord."
Romans 14:8
Ledeveists Devon Walls was born on August 15, 1989. He was the third oldest child born out of five.
Ledeveists was a happy and loving man who loved listening to music (2Pac, Biggie Smalls) he also loved his teddy bears and being around his family. He grew up in the west side of Chicago and later moved to the southside/suburbs.
Ledeveists departed this life on Wednesday, August 28, 2019. He leaves behind his mother; Hattie Ward, his father; Eddie Lee Walls, two sisters; Kerwanists Walls; Shay Shay Walls and four brothers; Delekeists Walls, Nikita Walls, Leon Ward and George Ward. Ledeveists also leaves his nieces and nephews; Anala Walls, Jalen Galvan, Delekeists Walls, Daniel Galvin, Markeists Walls and Dayquan Wells.
Ledeveists will truly be missed by all of us and his loving spirit will live on forever.
Visitation for Ledeveists will be held Monday, September 9, 2019, from 3:00 pm to 6:00 pm. Funeral services will be conducted Tuesday, 11:00 am at the Krueger Funeral Home, 13050 S. Greenwood Ave., Blue Island. Interment will take place at Mt. Greenwood Cemetery, Chicago.
The family of Ledeveists honors your love and prayers in our time of sorrow. We extend our deepest gratitude to those who have given comfort in our time of bereavement. Thank you so much and may God continue to bless us all.
"Do not be afraid of those who kill the body but cannot kill the soul.
Rather, be afraid of the one who can destroy both soul and body in hell."
Matthew 10:28
Share Your Memory of
Ledeveists "JJ"