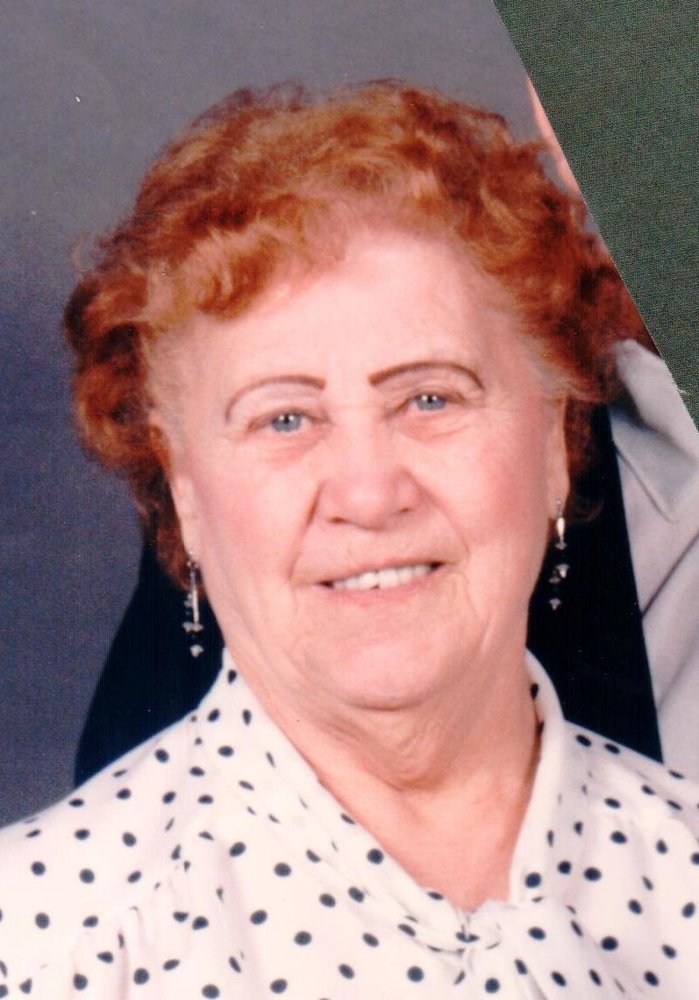 Obituary of Esther Ellen Blatt
Esther E. Blatt nee Klopp, 95, of Blue Island, beloved wife of the late Stanley Blatt who passed away April 17, 1996. She is the loving mother of Stanley (Donna) Blatt and Richard (Harriet) Blatt. Esther is the devoted grandmother of Kerri (Ken) Rolniak, Greg (Dawn) Blatt, Darren (Amanda) Blatt, Deanna Blatt, Jennifer (Brian) Bohlander and Traci (Rory) Jensen. She is the cherished great grandmother of eleven. Esther was preceded in death by seven brothers and sisters.
Esther was a lifelong resident of Blue Island. She was a faithful member of First Ev. Lutheran Church. Esther was a former member of the American Legion Ladies Auxiliary and the Eagles Ladies Auxiliary. She was a former employee of Arlene's Catering and Al's Broasted Chicken. Esther was devoted to her family. She loved to bake and was known to bake the best apple slices ever and also Easter bunny cakes. Esther enjoyed making beautiful creations on her weaving loom and sharing them with her family and friends.
Visitation for Esther will take place Monday, November 5, 2018 from 10:00 am until the time of services at 11:45 am at the Krueger Funeral Home, 13050 S. Greenwood Ave., Blue Island. Interment will take place at First Ev. Lutheran Cemetery in Alsip.