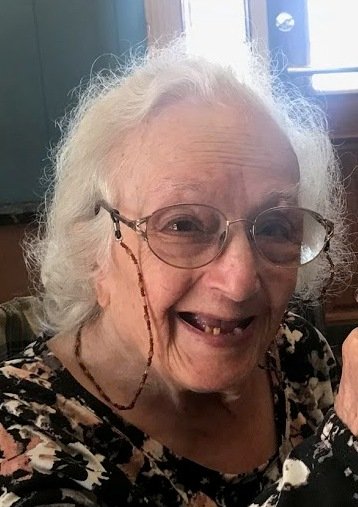 Obituary of Pauline DeAlba
Pauline DeAlba nee Chavez, 97, of Blue Island, passed from this life Sunday, October 28, 2018. She was the beloved wife of the late Hilario "Larry" DeAlba Jr., who passed away November 22, 2007. The couple were united in marriage in 1947 at St. Donatus Church. Pauline is the loving mother of John R. (Guadalupe) DeAlba, the late Mario L. DeAlba, Larry DeAlba, Nicholas E. DeAlba and Armando J. (Edi) DeAlba. She is the cherished grandmother of Amy, Lynda, Johnny, Eric, Danielle, Amanda, Melissa and Matiana, the devoted great grandmother of ten and the proud great great grandmother of one. Pauline was the dear sister of the late Louis Chavez.
Pauline was a natural caregiver, dedicated and devoted to her family. She always made sure that her family was well fed, cared for and content. Pauline was faithful member of St. Donatus Church and instilled this faith in her family. She also was known as a "fixer", she could repair anything from electrical appliances to household items, she did not believe in discarding things, and would always find a way to keep them in use. Pauline was a former member of the DAV Chapter 25 Women's Auxiliary.
Visitation for Pauline will be held Wednesday, October 31, 2018 from 3:00 pm until 9:00 pm. Chapel prayers will begin Thursday at 9:00 am at the Krueger Funeral Home, 13050 S. Greenwood Ave., Blue Island, then to St. Donatus Church, 1939 Union St., Blue Island for mass at 10:00 am. Interment will take place at St. Benedict Cemetery, Crestwood.