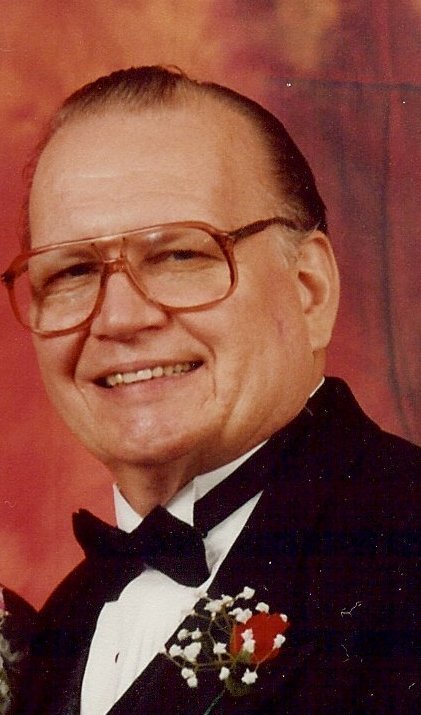 In Memory of
Daniel M. Stepansky
1934 - 2018
Obituary of Daniel Stepansky
Daniel M. Stepansky, 83, of Blue Island, formerly of South Deering, Roseland and Beverly, passed from this life Wednesday, June 6, 2018. Daniel was born in Chicago on August 15, 1934 to the late Louis Stepansky Sr. and the late Marie Stepansky nee Simala. Beloved husband of Doris Darlene nee Gaubis for 54 years. Loving father of Michael Stepansky, Daniel Gaspari, Allen (Leslie) Stepansky and Christian (Mona) Stepansky. Devoted grandfather of Emily, Antonio, Allen Jr., Paul, Claire, Anne and Rose. Dear brother of Rosita Burnley and the late Louis Stepansky Jr.

Daniel was a United States Army veteran serving as a medic in Germany during the Korean War. He was a math teacher for thirty-three years instructing students at Fenger High School and Carver High School. He spent his whole life in service to his wife and family. One of Daniel's major hobbies was genealogy. His vast knowledge of his family tree was known to all in his extended family and he was proud to share that history with everyone. He had many varied interests including learning languages, mathematics, physics and astronomy. He was fascinated with word and number games especially those found in Scientific American, and the many oddities found in Ripley's Believe It or Not!, chess, checkers, magic tricks, puzzles, card games and inventing things such as his Prime Time Puzzle. He loved playing the piano and accordion and shared his musical interests regularly with his children and grandchildren. He prioritized attending all family weddings, graduations, birthday parties, baptisms, first communions, concerts and recitals. Daniel is an inspiration to us all and will be missed dearly.
Visitation for Daniel will be held Monday, June 11, 2018 from 9:00 am until the time of chapel prayers at 10:30 am at the Krueger Funeral Home, 13050 S. Greenwood Ave., Blue Island, then to St. Barnabas Church, 10134 S. Longwood Ave., Chicago, for Mass at 11:30 am. Interment will take place at St. Casimir Cemetery, Chicago. Please omit flowers.
Share Your Memory of
Daniel