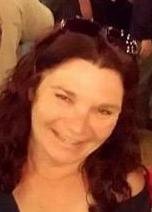 Obituary of Rose M. Chenoweth
Rose M. Chenoweth nee Wicherek, 58, of Las Vegas, formerly of Calumet Park, passed from this life October 27, 2019.
She was the beloved wife of the late Charles Chenoweth. Rose is the loving sister of Robert (Marguerite) Wicherek, Kenneth Wicherek, Edward (Alice) Wicherek, Marcia Murtagh (Bill) Werner and the late Stanley "Jack" Wicherek and Ronald Wicherek. She is the adored aunt of Jennifer, Debbie, Michael, Valerie, Thomas, Steven, Allyson, Mark, Julia, Matthew, Ava, Brandon, Andrew and Brianna. Rose was the dear friend of Jennifer and Mike Ferris. She leaves many other family members and friends to cherish her memory.
Rose was born March 28, 1961, in Blue Island, to the late Myrtle and Stanley Wicherek. She was raised in Calumet Park and attended Calumet Grade School and Eisenhower High School. Her passion was horses and she worked enthusiastically with both rescue and therapy horses.
A memorial visitation will be held for Rose on Sunday, December 1, 2019 from 2:00 pm to 6:00 pm at the Krueger Funeral Home, 13050 S. Greenwood Ave., Blue Island. Cremation was private.