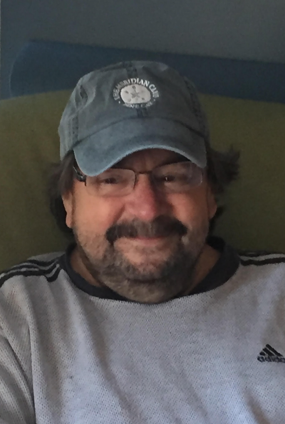 Obituary of William J. Coffing
William Joseph Coffing (Bill), 58, lover of life, music and family, of Blue Island passed away peacefully on August 4, 2019, surrounded by his cherished family in Chicago. Bill was born on February 9, 1961 in Chicago Heights, IL to Janet and Robert Coffing and was a lifetime Chicago resident.
Bill graduated from Illinois State University with a BS in Computer Science. He was a pioneer in computer languages and pridefully led the IT function of numerous organizations, most recently at Anixter Industries, where he was a leader in the company's Information Services Group.
Anyone who encountered Bill immediately felt his joyous, youthful spirit, sense of humor and commitment to family and friends. He loved all things Chicago, all things music and all things fun. His passions were deep and wide. He was a superfan of the Blackhawks, theatre and concerts, golf and music of all forms. Bill was a deeply generous man, and delighted in sharing his many gifts with others.
Bill is survived by his beloved partner, Sherry Fleming; his sister Jan Hansen (Pete) of Lansing, IL and brothers Steve Coffing (Carrie Krueger) of Seattle, WA and Jim Coffing (Bridget) of Chicago; Sherry's sons Brian Woods (Elaine) of Frankfurt and Ross Fleming (Linda) of Oak Lawn and grandchildren Nick, Ivan, Bella and Asiias.
He will be deeply missed by his many treasured nieces and nephews, whom he never missed an opportunity to teach: Emily Hansen, Melissa Hansen Miller (Greg), Christian Hansen, Jake Coffing, Abbie Coffing, Sarah Coffing, Hayley Coffing, Brennan Marshall, Kelly Marshall and Megan Marshall.
He was preceded in death by his father Bob Coffing, mother Janet Coffing High and Sherry's son, Matt.
A memorial visitation will be held from 3 to 8pm, with a celebration of Beej's life at 7pm, at Krueger Funeral Home, 13050 Greenwood Ave, Blue Island, IL 60406, on Friday Aug. 9, 2019. Cremation will be private.
The family is deeply grateful to the outstanding medical team at Northwestern Memorial Hospital, especially the Bone Marrow Transplant Unit at Prentice Hospital and MICU for their compassionate care of Beej throughout his journey.
Memorial contributions may be made to Bill's favorite charities: Ronald McDonald House Charities of Chicago, Northwestern Memorial Foundation & PAWS Chicago.
Share Your Memory of
William