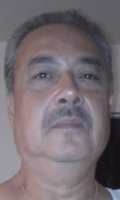 Hector M. Garza
Hector M. Garza, 67, of Blue Island, passed from this life Monday, January 7, 2019.
Hector is the loving father of the late Hector Garza Jr., the late Victoria Garza, Aimee (Dave) Johnston, Christopher (Melanie) Garza and Marlin (Omar) Herrera. He is the devoted grandfather of Joshua Garza, Amanda (Hector) Castillo, Casey Johnston, Vincent Johnston, Lyndsey Garza, Tiffany Garza, Kristina Garza, Zach Garza, Dominick Garza, Katlynn Garza and Noah Abohamda and the proud great grandfather of Lorenzo. Hector is the dear brother of the late Abel Garza, Hilda (Fernando) Aragon, Carmen Garza, Jesus Garza and Ernesto Garza and the fond uncle of many nieces and nephews. He leaves many other family members and friends to cherish his memory.
Hector was retired from Lewis Baking Company where he was the Chief Engineer. He enjoyed fishing and loved to tinker on mechanical equipment.
Visitation for Hector will be held Friday, January 11, 2019 from 3:00 pm until 9:00 pm at the Krueger Funeral Home, 13050 S. Greenwood Ave., Blue Island. Cremation will be private.