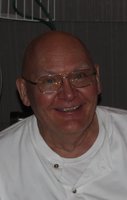 Andrew C. Tomaska
Andrew C. Tomaska, 74, of Palos Hills, passed from this life Thursday, August 29, 2019.
Andrew was born August 15, 1945 in Blue Island to the late Josephine nee Oleksa and the late Andrew J. Tomaska. He was the loving brother of David (Lee Ann) Tomaska, Alan Tomaska and the late Joanne Somkovic. Andrew was the dear uncle of David Tomaska Jr. and Adam (Andrea) Tomaska and the great uncle of Harley Tomaska.
Andrew was a veteran of the United States Air Force. He loved to cook delicous meals and bake for his family and friends. Andrew also enjoyed to shop!
Cremation will be private.