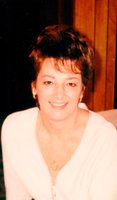 Connie L. DeWilkins
Connie L. DeWilkins nee Pniewski, 76, of Merrionette Park, passed from this life Tuesday, August 13, 2019.
Connie is the loving mother of William (Roberta) Cooper, Robert (Ania) Cooper and Deborah (Mike) Cooper. She is the devoted grandmother of William (Nicole) Cooper and Robert (Samantha) Cooper. Connie is the beloved sister of Ronald (the late JoAnn) Pniewski, Kathy (Ross) Andersen and David Pniewski and the dear aunt of Jimmy Pniewski, Richard Andersen, Jennifer Hearn, Michael Andersen, Kimberlee Buckley, Kalli Schneggenburger and Scott Buckley.
Connie was born February 8, 1943 in Blue Island to the late Stella nee Baran and Zeke T. Pniewski. She was formerly employed as a Physical Therapy Technician at St. Francis Hospital for seventeen years.
Services and interment will be private.
If you would like to contribute in Connie's memory, donations may be directed to PAWS or Chicago Ridge Animal Shelter.