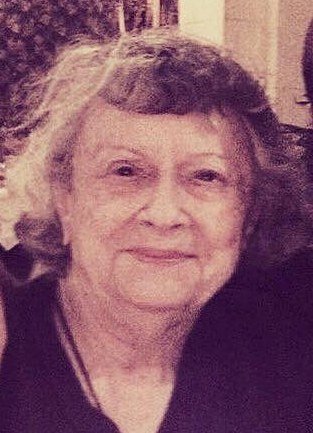 Obituary of Pauline Johnson
Spartanburg, SC- Pauline Kish Johnson, 91, wife of the late Elmer E. Johnson, former alderman of the 5th Ward, died Saturday, June 10, 2017.
Born December 30, 1925 in Aurora, IL, Pauline was a daughter of the late Frank and Vera Borse Kish. Pauline was a lifelong resident of Blue Island until 2001. She was the Director of Transportation for the Blue Island School District 130. She was a loving, selfless mother and an adored grandmother with a great sense of humor. Pauline enjoyed playing jokes, gardening, a good dessert, visiting with friends, and a good time.
Pauline is survived by her son, Richard Johnson (Carol) of Spartanburg, SC; daughter, Sheri Miller of O'Fallon, IL; grandchildren, Rich Johnson, Lindsay Lowry (Brad) both of Spartanburg, SC, Lauren McWilliams (Reece) of Columbia, SC, Kye Miller of Santa Fe, NM, and Sean Miller of Nashville, TN; five great grandchildren, Louisa and Brady Lowry, Mac, Walker, and James McWilliams; a nephew, David Johnson (Beth) of Wheaton, IL; and a great niece and nephew, Rachel Brown and Andrew Johnson. She is also survived by her sister-in-law, Edith Johnson Fornell.
She was the last surviving of six siblings.
A private family service will be held at a later date.
Condolences may be expressed to the family at www.JMDunbar.com.
Dunbar Funeral Home & Crematory, Roebuck, South Carolina.