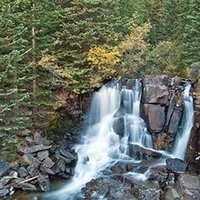 Irving C. Roberts
Irving C. Roberts, 97, of Thornton, formerly of Blue Island and Harvey. Retired employee of the Illinois Central Railroad.
Irving is the beloved husband of Ruth nee Rippe. He is the loving father of Irving (Charlotte) Roberts Jr. and Jean R. (Gene) Wiltjer. Irving is the devoted grandfather of Jerry (Denise) Wiltjer and Brian (Gloria) Wiltjer. He is the proud great grandfather of Brett, Nicole, Jason, Melanie and Jenna. Irving was the dear brother of the late Beverly Heinemann.
Visitation for Irving will be held Friday, March 16, 2018 from 3:00 pm until 8:00 pm. Funeral services will be conducted Saturday at 11:00 am at the Krueger Funeral Home, 13050 S. Greenwood Ave., Blue Island. Interment will take place at First Ev. Lutheran Cemetery in Alsip.
In lieu of flowers, memorial donations may be directed to one of the following:
St. Paul Lutheran Church
508 Chicago Rd., Thornton, IL 60476
OR
First Ev. Lutheran Church
2519 Grove St., Blue Island, IL 60406
OR
Fr. Ron Hicks NPH, El Salvador
https://www.nphusa.org/donate/
NPH USA
134 N. LaSalle St. Suite 500
Chicago, IL 60602-1036