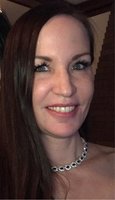 Danielle E. Colyer
Danielle E. Colyer, 50, Attorney At Law, Colyer Law Group of Chicago, passed from this life suddenly on March 3, 2018.
Danielle is the beloved mother of Vivienne Colyer Malone. She is the cherished daughter of Cheryl nee Mitchell and Dan (Penny) Colyer. Danielle is the loving sister of Tony (Shannon) D'Ambrose, Mary Lambie and Robbie (Mark) Deiters and the adored aunt of many nieces and nephews. She is the cherished partner of Gary Barrett and dear friend Oceana Barrett. Danielle is the former spouse of Nigel Malone. She leaves many friends and colleagues to cherish her memory.
Danielle was a resident of Blue Island. She was a former teacher at Jones College Prep of Chicago and a member of City Club of Chicago.
A memorial visitation for Danielle will be held on Thursday, March 8, 2018 from 2:00 pm until 9:00 pm at the Krueger Funeral Home, 13050 S. Greenwood Ave., Blue Island. Memorial services and cremation will be private.
In lieu of flowers donations can be made to the Danielle E. Colyer Scholarship Fund at Saint Ignatius College Prep. These donations will go toward the general scholarship assistance provided for students in need. Checks should be made out to Saint Ignatius College Prep and sent to:
The Danielle E. Colyer Scholarship Fund
Saint Ignatius College Prep
1076 W. Roosevelt Rd.
Chicago, Illinois 60608
Our parking lot is adjacent to the north side of our building. In the event our lot is full, you may park in the stalls in front of Blue Island City Hall after 4:00 pm. There are two city parking lots within walking distance of our funeral home, one is located on Vermont Street, 1/2 block west of Western Avenue, across the street from the fire department and the post office, the other is located on York Street, 1/2 block west of Western Avenue, directly across from the Blue Island Public Library. For those who may use public transportation, we are also within walking distance of the Vermont Street Metra and Rock Island train station. Thank you.