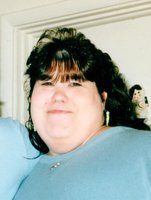 Gina Marie Bechtel
Gina Marie Bechtel, 50, of Merrionette Park, formerly of Calumet Park, passed from this life Friday, January 19, 2018.
Gina Marie is the beloved daughter of Ronald E. Bechtel Sr. and the late Nannette "Cookie" Bechtel. She is the loving sister of Steven Bechtel and Ronald Bechtel Jr. Gina is the "Soul Sister" of Dawn Cadwallader. She is the cherished aunt of Kayla Bechtel.
A memorial visitation for Gina Marie will be held Friday, January 26, 2018 from 3:00 pm until 9:00 pm. A memorial service will be conducted at 7:00 pm at the Krueger Funeral Home, 13050 S. Greenwood Ave., Blue Island. Cremation will be private.